EXTRA ORDINARY MEMORY POWER AND GRASPING ABILITY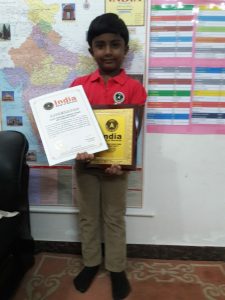 Good memory power is a mental exercise which depends on your regular practice under a suitable guide. Especially in the case of a child, memory power improves fast in a friendly environment and stores things in his mental treasure. Your memory power is excellent and running fast in the positive direction.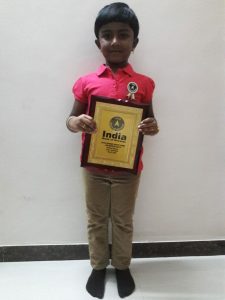 Satvikaa Sudhagar (born on January 22, 2014) of Salem, Tamil Nadu, showed her Extra Memory Power and Grasping Ability telling all 32 Districts of Tamil Nadu, all the Elements of Periodic Table, Names and Capitals of all the States of India and recognizing them on Country Map also and Many Other topics in Shortest Time Period, as on May 23, 2018.