BIGGEST SAND ART OF AN EYE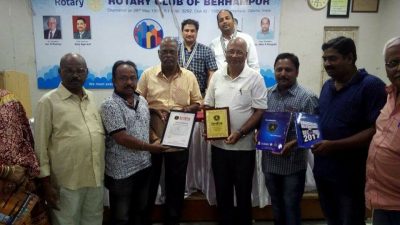 No doubt, your unbelievable performance with strong determination was historical and it made the 113th Birthday of Rotary memorable. It is the rare example of the world. Certainly, it would give peace of mind to all the members and increase their self-confidence.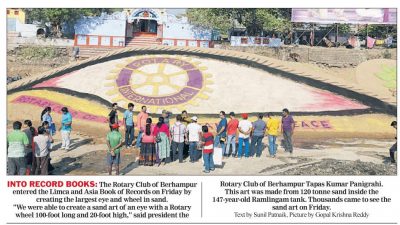 Rotary Club of Berhampur (Chartered on May 26, 1955) under Rotary International District 3262, Odisha, made the Biggest Sand Art of an Eye (100 X 20 feet, weighing around 100 tons), at Ramlingam Tank, Berhampur with the Rotary Logo spreading the message – "See the world through Rotary" which was profoundly executed by the peerless sand artist of Odisha, Mr. Subala Moharana.  It was the 113th Birthday of Rotary (February 23, 1905 to February 23, 2018 – World Rotary Day).