BIGGEST LOGO OF 'INDIA BOOK OF RECORDS'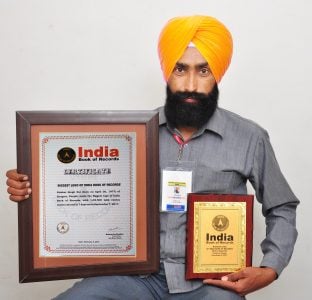 A big beautiful art and its essence make the artist famous up to a maximum extent. Apart from that the extremity and perfectionism shows in his artwork when it is demonstrated, this is the real measurement of the quality of a man.
Nirbhai Singh Rai (born on April 20, 1977) of Sangrur, Punjab, made the Biggest logo of India Book of Records, with 1,02,500 lakh circles drawn colored in 7 days as on September 7, 2017.