BIGGEST GANESHA IDOL MADE WITH WOVEN STRIPS OF ECO- FRIENDLY CORRUGATED BOARD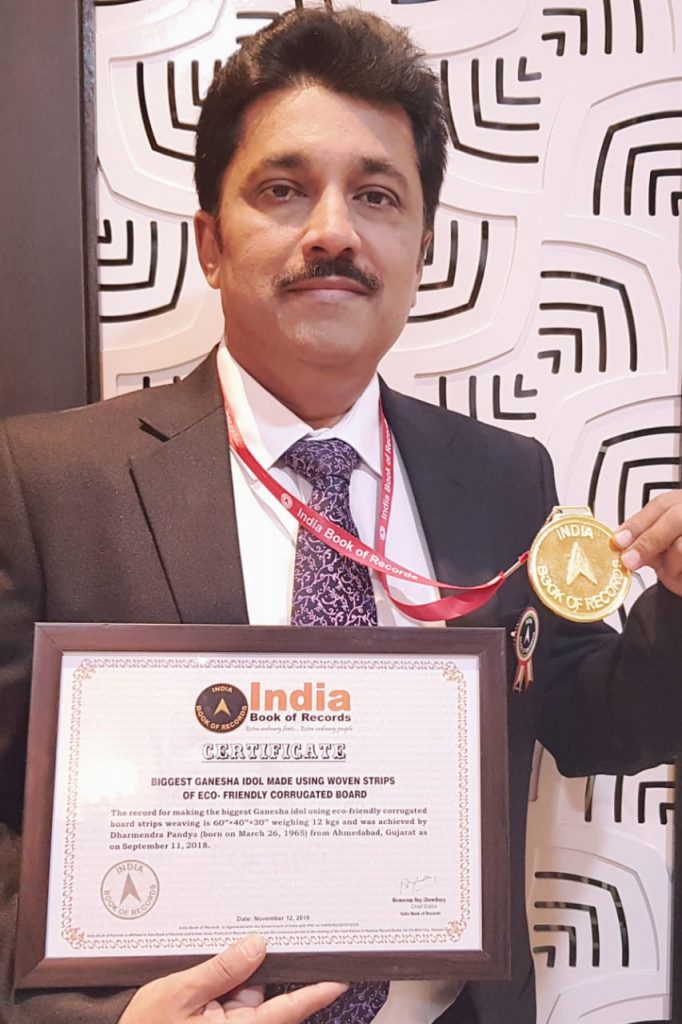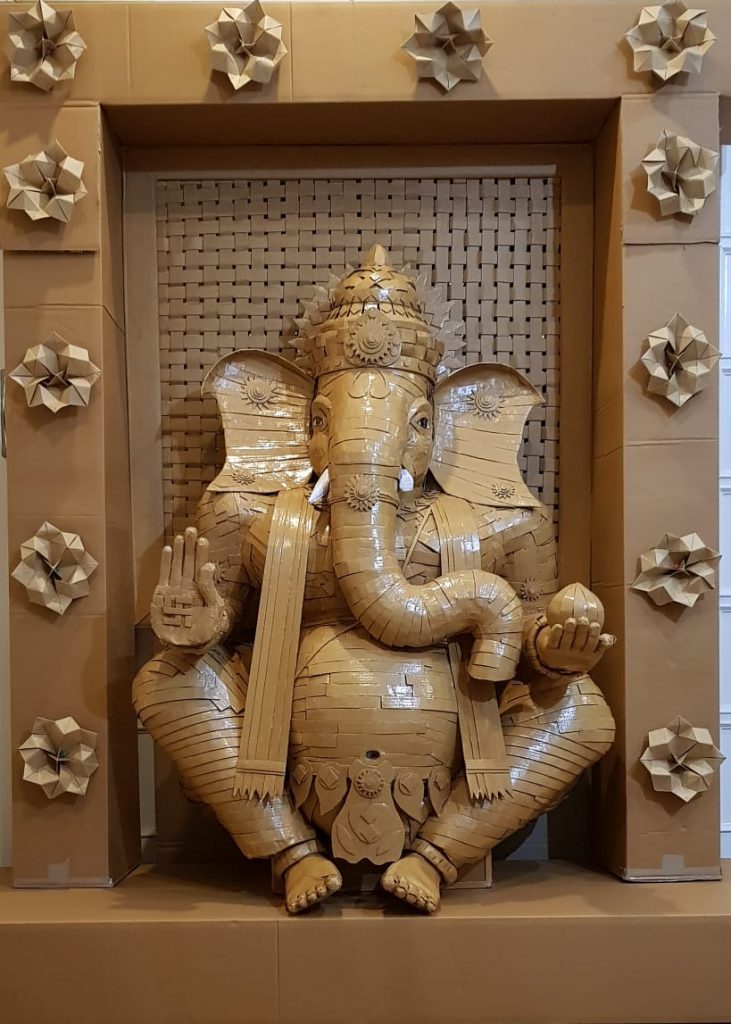 God has given us so many things free of cost, since birth to death. As a matter of fact, it is beyond our capacity to repay him.But as a grateful human being, it is our moral duty to remember him with full faith in any event, whenever we get an opportunity. Of course, making this biggest Ganesha Idol is one of them. 
The record for making the biggest Ganesha idol from Eco-friendly corrugated board strips weaving was achieved by Dharmendra Pandya(born on March 26, 1965) from Ahmadabad, Gujarat. The idol measures 60"×40"×30"and weighs 12 kg as on September 11, 2018.