BIGGEST ELECTION COMMISSION LOGO USING THUMB IMPRESSIONS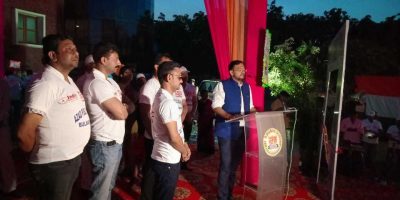 Shape tomorrow by voting today.
2,500 students of Azad Public School, Bulandshahr, Uttar Pradesh made the largest election commission logo by casting 5,000 thumb impressions on cloth on April 12, 2019. Their campaign '2 minutes to vote' was a dreamy attempt at spreading awareness among the masses. Appreciation and recognition has been in line for these 2500 students for setting this one-of-a-kind record.