BHARATANATYAM ARANGETRAM BY YOUNG TWIN SISTERS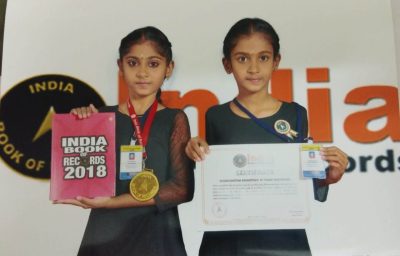 Actually, dance comes from heart as a silent sound wherein body movement is guided by mind under a certain rhythm. It not only entertains the others but gives an internal happiness also. During performance, your facial expression and body movement beautifully explain the situation in poetic style.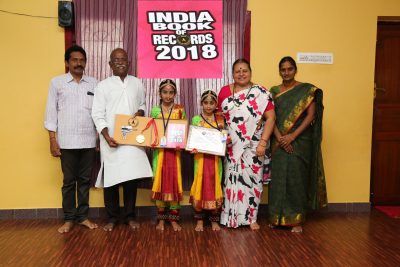 The record for the shortest age for performing Bharatnatya Arangetram by twin sisters was of 10 years and 2 months, and was achieved by Akshaya Balasundar and Anushaya Balasundar (born on June 2, 2008) from Gobichettipalayam, Tamil Nadu, at Sri Rama Gana Sangeetha Sabha Main Hall, on August 18, 2018.