AN APPRECIABLE INQUISITIVE NATURED CHILD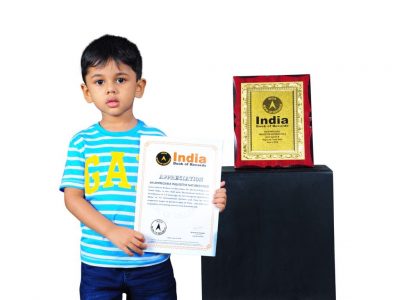 Child is the wonderful gift of god and talent is his unique quality. To provoke his creativity, one must give sharp attention towards his nature and develop the childlike tendency for play but show bigger dream for his recognition.
Aariv Gabriel M (born on December 24, 2014) of Nagercoil, Tamil Nadu, is the child with Phenomenal memory and Intelligence at 3.5 years age, he can recognize and tell the Name of 73 International Airlines and Cars by their respective Logos in quickest span of Time,  was also very inquisitive in learning since he was 6 months old.