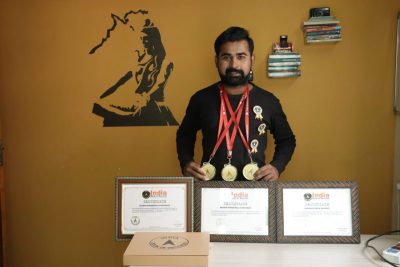 MAXIMUM FORWARD ROLLS IN ONE MINUTE 
Breaking his own record made just two months before attempting this one, Balachandra NK of Karnataka performed a total of 62 forward rolls in just one minute. We grew lightheaded by just watching him perform these stunts. Oh, what a sight it was!!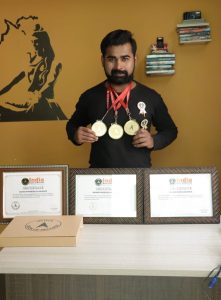 MAXIMUM KIP UPS IN ONE MINUTE 
Practise maketh man perfect!
Balachandra N K of Karnataka gave a stunning performance of performing 30 kip ups in one minute. We couldn't do one, how many can you do?