A FEATURE FILM WRITTEN DIRECTED ACTED & PRODUCED BY A SINGLE PERSON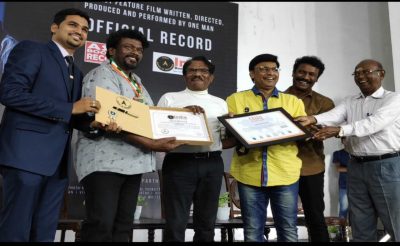 Some persons have extraordinary brain. When they mix up their will power and hard labour, they can achieve anything, whatever they want. Art & education, style & skill make a person great and perfect. Your overall performance has proved that this job was destined for you. Your achievement speaks itself about your capabilities.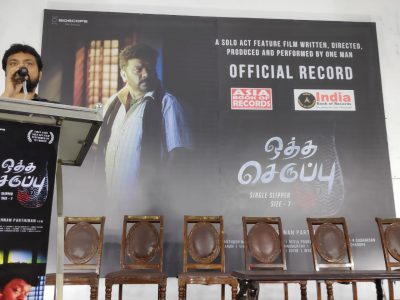 The record for writing, directing, acting and producing a feature film was set by multifaceted Radhakrishnan Parthiban (born on October 14, 1958) of Chennai, Tamil Nadu. The Tamil feature film is titled 'Oththa Seruppu- Size 7'. The official preview screening for the film was held at Blue Ocean Film and Television Academy, Kodambakkam, Chennai, Tamil Nadu, on August 22, 2019.