A CHILD WITH UNIQUE TALENT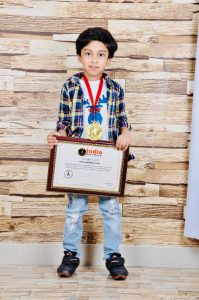 In fact, morning shows the day. The natural talent of a child itself tells the story of his future. The most important thing is that the proper guidance of parents and the interest of the child must be prioritized.  Of course, a talented child is an uncut diamond whose magnificence lights present and future, both.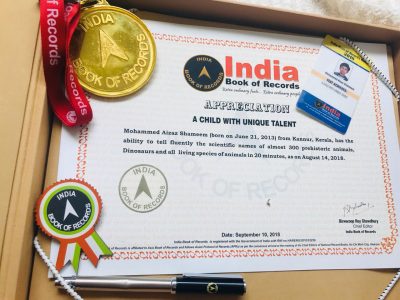 Mohammed Aizaz Shameem (born on June 21, 2013) from Kannur, Kerala, has the ability to tell fluently the scientific names of almost 300 prehistoric animals, Dinosaurs and all living species of animals in 20 minutes, as on August 14, 2018.