50 HALF MARATHONS IN 50 DAYS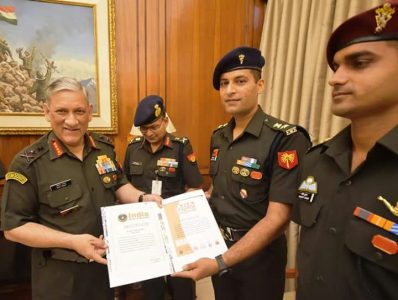 Some successes come due to destination but most successes come due to strong determination. Success gives peace of mind which increases our self-satisfaction. The discipline and dedication, which you maintain, is a great lesson for all the countrymen. Any  expedition, conducted by you, enthrall the general public. No doubt, your unbelievable performance is heroic, historical and rare example of  the world.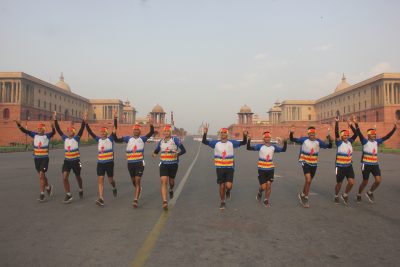 Team of 10 members from Corps of Electronics and Mechanical Engineers (EME) of Indian Army, under the leadership of Lt. Col Vishal Ahlawat, accomplished  the feat of – 50 Half Marathons in 50 Days, consecutively, cumulating to a distance of 10,550 km, wherein, all members ran  21.1 km at various places in New Delhi, from February 1 to March 22, 2018.