Culture & Creativity
February 02, 2018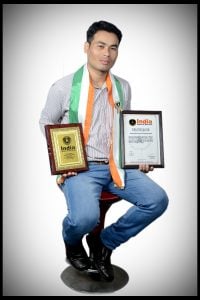 No nose poking here, but the nose creating wonder despite pressure of a bike put on it
Balancing oneself, maintaining the same and delivering creativity here in this case.
Painting an entire painting with a single colour applied on nose or through different colours?
In the case of the latter, it is again an achievement.