Collection of Records
September 09, 2019
Every performance of a champion is enthusiastic and challenging, he always gives his 100%. His dedication and determination glimpses though his exhibition, this potentiality makes him great and winner. Of course, this is the difference between a common man and a champion, as you and your team members have proved it. Congratulation for this super performance!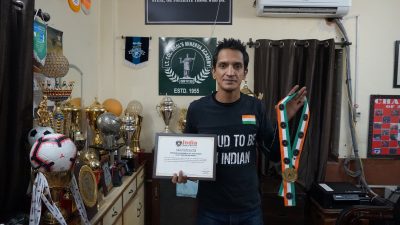 DEFENDING CHAMPIONS OF ALL FOUR SOCCER CLUB TITLES FOR ONE MONTH
The record for defending all four titles of U–13, U–15, U–18 and seniors category was set by Minerva Punjab Football Club. The club defended all the four titles together for one month from February 8 to March 9, 2019, as confirmed on July 6, 2019.