Tag Archives:
MEDIA SUPPORT FROM INDIA BOOK OF RECORDS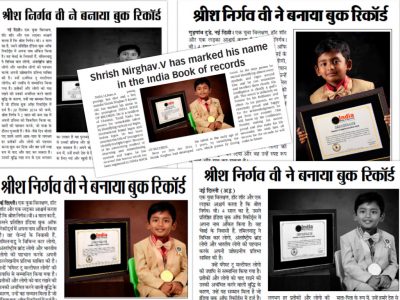 SHRISH NIRGHAV. V OF TAMIL NADU
FEAT: Youngest to Identify Multiple Logos
MEDIA COVERAGE: Indian Horizon; Namaskar Duniya; Gurgaon Today; National Duniya; Amrit India
Childhood is the mirror of future, which shows that how much talented a man will be in his life! Talent is a gift of Nature. Your special quality is your unique talent which has unlimited potential. Due to that your ability is unbelievable.