Tag Archives:
martial arts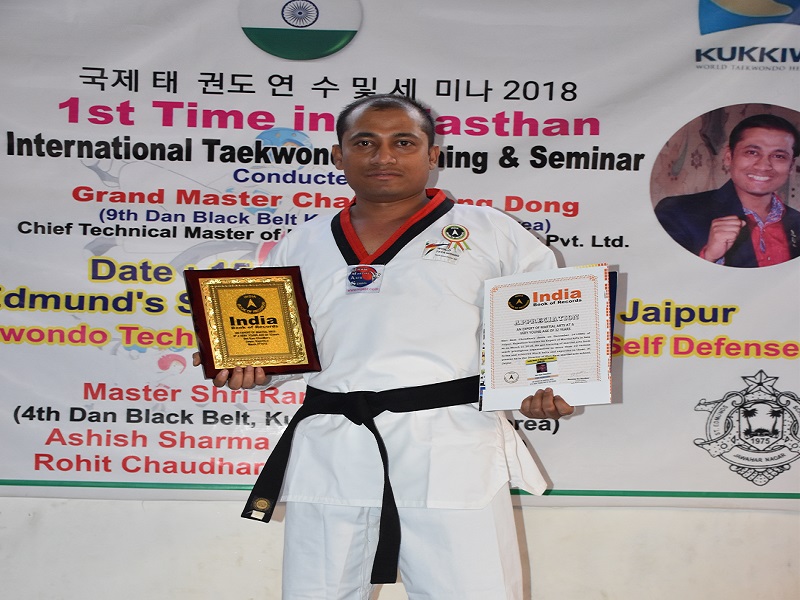 Shri Ram Choudhary (born on
December 14
'1986) of Jaipur, Rajasthan became An Expert of Martial Arts in Asia as on
March 21
'2018. He got training of martial arts from many prestigious organization in more than 10 various forms and achieved Black belts and expertise in those. At present he is the Director of Shri Ram martial arts school, Jaipur.