Tag Archives:
A MAN WITH TWO RECORDS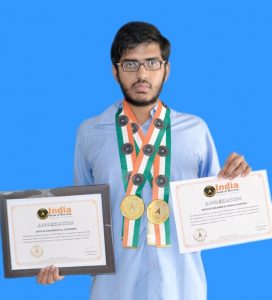 Pitamber Kaushik (born on March 12, 1998) of Bokaro, Jharkhand is appreciated for publishing articles in reputed and popular media houses covering the seven continents of the world at the age of 21 years, as confirmed on August 17, 2019.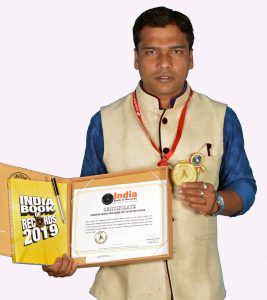 GODDESS DURGA IDOL MADE OUT OF MATCH STICKS
Sanjib Basak of Dhubri, Assam proved his devoutness when he set an ethereal record of constructing a Goddess Durga idol entirely out of match sticks. This 12 ft tall and 14 ft wide statue was displayed at the Vivekananda Durga Puja Committee Pandal, Dhubri on the auspicious occasion of Durga Puja on October 16 to 18, 2018.