Tag Archives:
A MAN WITH THREE TITLES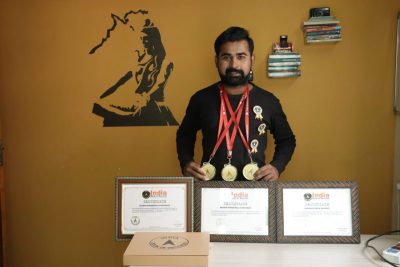 MAXIMUM FORWARD ROLLS IN ONE MINUTE 
Breaking his own record made just two months before attempting this one, Balachandra NK of Karnataka performed a total of 62 forward rolls in just one minute. We grew lightheaded by just watching him perform these stunts. Oh, what a sight it was!!