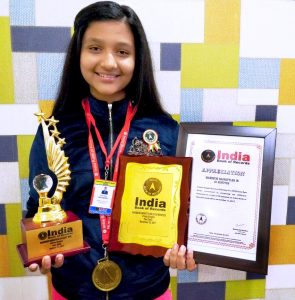 Vrinda Singhal (born on February 14, 2004) from New Delhi knows how to prepare six different hairstyles in a time duration of 30 minutes, showed her antics in this regard at India Book of Records Head Office, Faridabad on October 11, 2017.     
Hair as a subject can be the one for bridging gap between feminism and machismo
World among other things is also seen divided on the issues of feminism and machismo.
But the fact is, feminism and machismo go together.
With neither feminism nor machismo having any meaning, existence in the absence of the other.
However, there are certain things which are way above this divide of feminism and machismo, and don't get stuck in all the arguments, issues, which go on generally regarding these.
Hair, combing hair, hairstyles, hair care, maintenance etc are examples in this regard, which take quite of our concern, energy unless we are either lucky or unlucky enough of being bald.