Massive relay of ghoomar folk dance
The record for organizing the largest Ghoomar dance has been created by Rajasthani Mahila Mandal in Bhiwandi, Maharashtra. The distinctive folk dance of Rajasthan was performed by an all-women group of 1481 dancers on May 1, 2022, at All Saints School, Nashik By-Pass Road, Bhiwandi, Maharashtra. This collective dance record was set in a span of 35 minutes.
Secretary of Rajasthani Mahila Mandal, Professor Raksha Karwa said that the record was made in Bhiwandi, in the Thane district of the Konkan division of Maharashtra. Due to the Covid pandemic, it was not possible to organize such activity during the last two years, so in the month of April last, as soon as the working environment got better, a plan was made for such an event.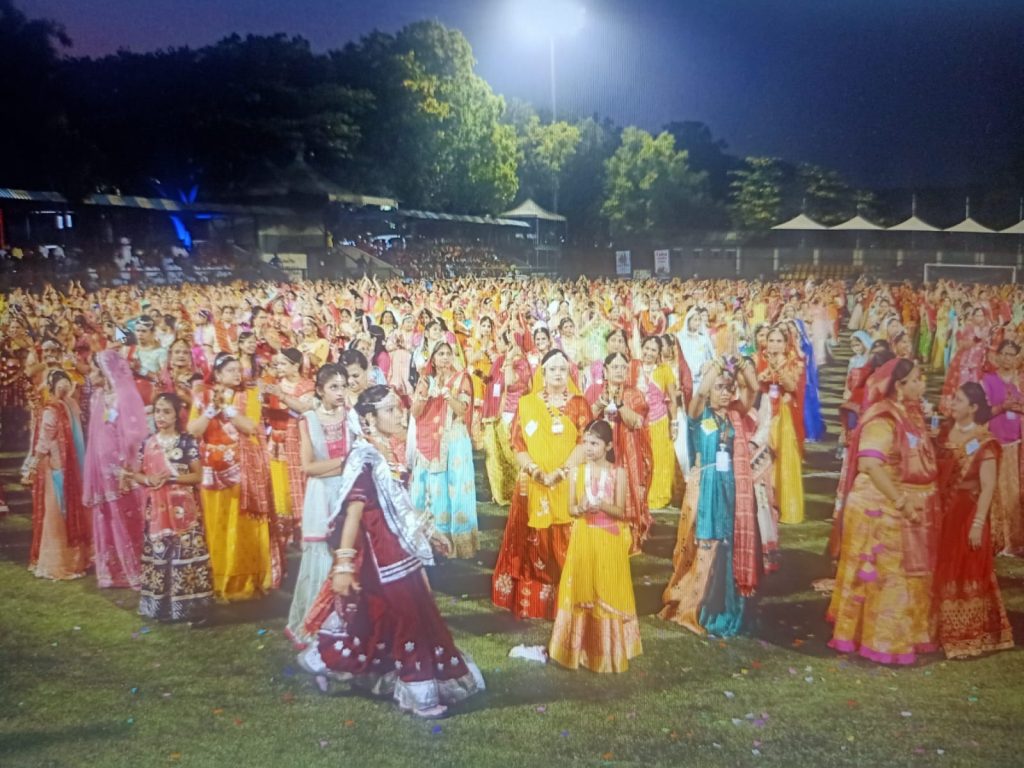 The organizers believed that the Ghoomar dance is an important traditional folk art of Rajasthan that should be expanded and at least the people of Rajasthan origin living in Maharashtra should make some effort to spread it. This thinking was discussed among like-minded people and a mega event of Ghoomar dance was planned on a large scale.
At the beginning, a Ghoomar Dance Workshop of seven days was held. Instructors skilled in traditional Rajasthani dances conducted the training program. All the volunteer dancers who participated in this week-long dance grooming workshop were given refreshments and certificates of participation in the closing ceremony.
Professor Raksha Karva, who teaches commerce at BNN College, said that the females in the age group of 14 to 70 years participated enthusiastically in the main event. Everyone was wearing colorful lehenga and chunni. Four groups of dancers were formed, and each group had 450 dancers. They mesmerized the audience by performing the Ghoomar dance both collectively and group-wise.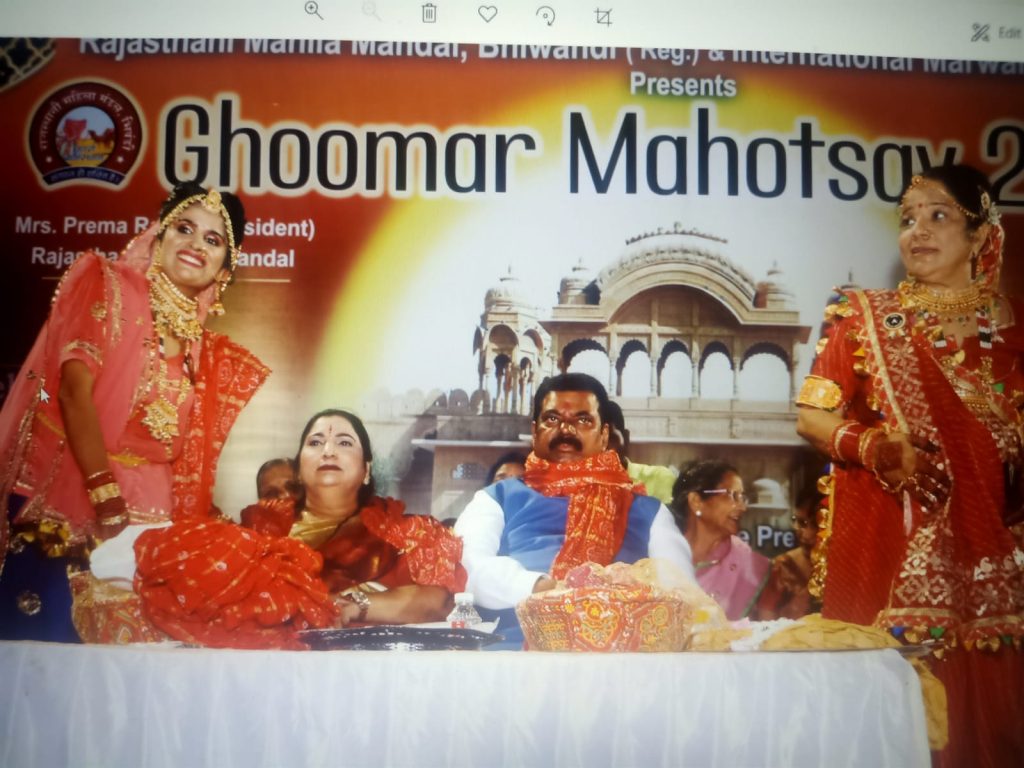 Dancers from adjoining areas of Mumbai and different parts of Maharashtra took part in this record-breaking event of mega Ghoomar dance. Most of these women participants came from places like Bhiwandi, Thane, Mulund, Ghatkopar, Mira, Bhayandar, Panvel, Andheri, Kalyan, Sahad, Ambernath, Dombivli, Kalyan, etc. Chandra Prakash Kumawat, Secretary of the International Marwari Federation, played an instrumental role in making the event a success.
Ms Raksha said that Ghoomar is a traditional folk dance of Rajasthan. It was started by the members of the Bhil tribe to worship Goddess Saraswati, which was later adopted by other communities of Rajasthan. This dance is mainly performed by veiled women wearing Ghaghra. It is generally performed in a wide circle; hence it is called Ghoomar. As per the traditional customs, the newly-wed bride is expected to perform the Ghoomar dance upon being welcomed into the new home. Ghoomar is often performed at weddings, festivals, and religious functions, sometimes lasting for hours.
The dancing performance of Ghoomar Relay was just as colourful record of this month as it was memorable.