INDIAN OF THE YEAR [composer & performer]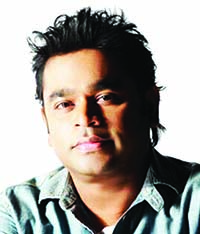 AllAH Rakha Rahman
Music composer and Performer
Allah Rakha Rahman (born on January 6, 1967) is an Indian music composer, singer, lyricist, musician and above all philanthropist. He is known for integrating Eastern classical music with electronic music, world music and traditional orchestral arrangements. So far his awards list include two Academy Awards, two Grammy Awards, a BAFTA Award, a Golden Globe, four National Film Awards, fifteen Filmfare Awards and thirteen Filmfare Awards South. His works for film & stage are appreciated and enjoyed by a large fan followings and fondly called him "the Mozart of Madras", while Tamil commentators nicknamed him 'Isai Puyal'.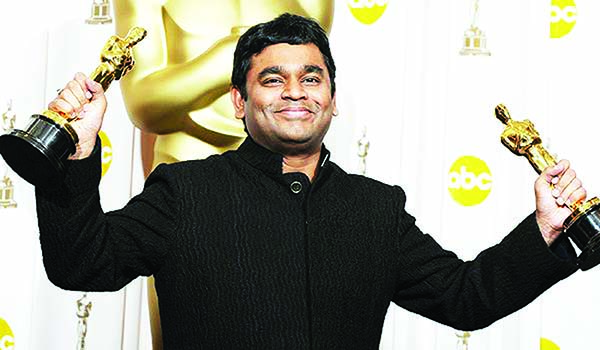 Time included him on its list of 'the world's most influential people' in 2009 while UK-based world-music magazine 'Songlines' named him one of "Tomorrow's World Music Icons" in August 2011. With an in-house studio (Panchathan Record Inn in Chennai) his film-scoring career began during the early 1990s with the Tamil film Roja. Working in India's film industries, international cinema and theatre, Rahman is one of the world's all-time best-selling recording artists. In a notable two-decade career, he has been acclaimed for redefining contemporary Indian film music and contributing to the success of several mainstream films. He has become a notable humanitarian and philanthropist, donating and raising money for a number of causes and charities.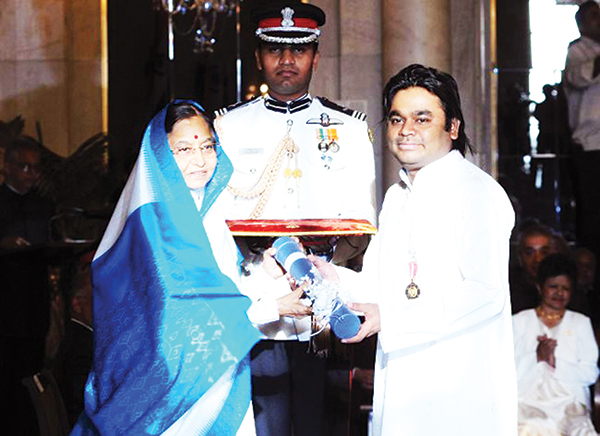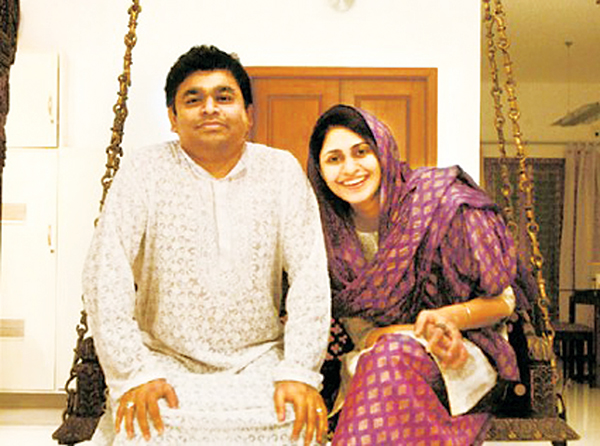 Rahman was born in Chennai, Tamil Nadu in a middle-class Tamil Mudaliar family. His father, R. K. Shekhar, was a film-score composer and conductor for Tamil and Malayalam films; He assisted his father in the studio, playing the keyboard. After his father's death when he was nine years old, the rental of his father's musical equipment provided his family's income. later on he mastered the keyboard, piano, synthesizer, harmonium and guitar, and was particularly interested in the synthesizer because it was the "ideal combination of music and technology". He began his early musical training under Master Dhanraj, and at age 11 began playing in the orchestra of Malayalam composer (and close friend of his father) M. K. Arjunan. He soon began working with other composers, such as M. S. Viswanathan, Ilaiyaraaja, Ramesh Naidu and Raj-Koti, accompanied Zakir Hussain, Kunnakudi Vaidyanathan and L. Shankar on world tours and obtained a scholarship from Trinity College London to the Trinity College of Music. Studying in Chennai, he graduated with a diploma in Western classical music from the school. He was introduced to Qadiri Islam when his younger sister was seriously ill in 1984. He converted to Islam (his mother's religion) with other members of his family in 1989 at age 23, changing his name from R.S. Dileep Kumar to Allah Rakha Rahman (A.R. Rahman).
Rahman is involved with a number of charitable causes. In 2004 he was appointed global ambassador of the Stop TB Partnership, a WHO project. He has supported 'Save the Children India' and worked with Yusuf Islam on "Indian Ocean", a song featuring a-ha keyboard player Magne Furuholmen and Travis drummer Neil Primrose. Proceeds from the song went to help orphans in Banda Aceh who were affected by the 2004 Indian Ocean Tsunami. He produced the single "We Can Make It Better" by Don Asian with Mukhtar Sahota. In 2008, he opened the KM Music Conservatory with an audio-media education facility to train aspiring musicians in vocals, instruments, music technology and sound design. The conservatory (with prominent musicians on staff and a symphony orchestra) is located near his studio in Kodambakkam, Chennai and offers courses at several levels. Violinist L. Subramaniam is on its advisory board. Several of Rahman's proteges from the studio have scored feature films. He composed the theme music for a 2006 short film for The Banyan to aid poor women in Chennai.
Rahman has expanded his focus to newer horizons like setting up the A R Rahman Foundation to help poor and underprivileged children. He released his first English single, 'Pray For Me Brother' in 2007, with proceeds from the sales going to the foundation. In 2008 Rahman and noted percussionist Sivamani created a song, "Jiya Se Jiya", inspired by the Free Hugs Campaign and promoted it with a video filmed in a number of Indian cities.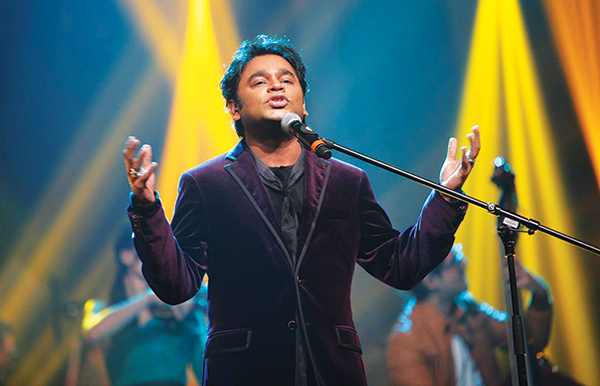 For all above contributions, rightly so 'India Book of Records' honored him with 'Musician of India' award.