Couple travels 82 highways in 101 days
Kaustav Ghosh and Laxmi Sorte, a couple from Mumbai, set on a 101-days-long pan-India road trip on December 1, 2021, finishing it on March 11, 2022. Their sole purpose was to interact with and create communities of local small businesses affected by Covid pandemic in all the states. They crossed 28 states and 5 Union Territories covering a total distance of more than 19,300 kms by passing through 82 national highways, which became a national record, acknowledged by the India Book of Records.
On the way the couple met with more than 800 people physically in more than 46 cities across the country. They interacted with over 66 communities including Rotary clubs, Rotaract clubs, small business associations, startup groups, trader associations etc. to spread their message of 'I Support Your Business'.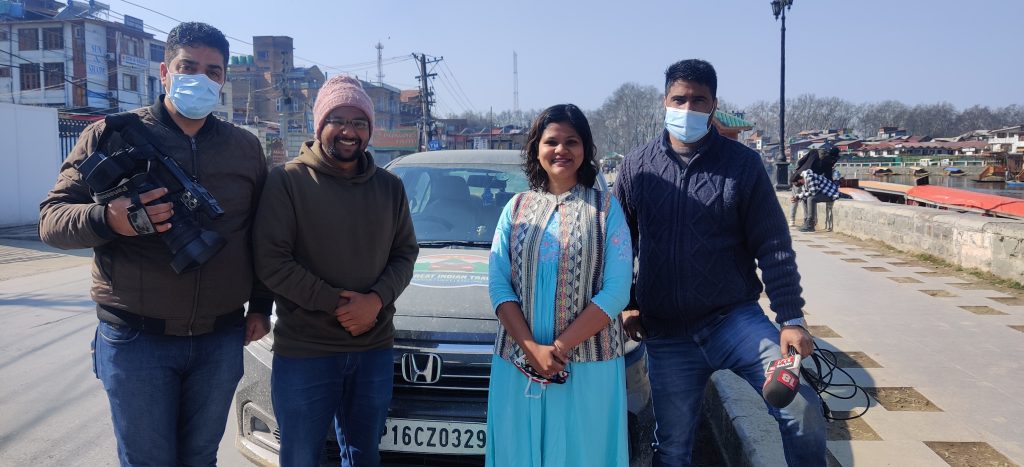 The Great Indian Travel was a road trip campaign intended to promote small businesses on the route who have been contending to scale up their projects especially after the pandemic and lockdowns. It was a 101-day-long campaign starting from Mumbai, Maharashtra and moving towards south while exploring the southwest and southeast then going towards northeast and then the north and the western part of the country.
Kaustav Ghosh, who is basically from Kolkata, West Bengal, said, "The main motto of the campaign was to promote the small businesses who have a mere presence on the social networking sites, but apart from promoting the small businesses we also looked forward to traversing the country. Indian Culture is certainly very diverse. Our culture is about 5,000 years old and it is the first and the greatest culture of the world. We as well wanted to travel, not for hunting, but for exploring, understanding people, empowering businesses, connecting with like-minded souls and to go out there and make an ever-lasting impact in the world."
"On our course of travel we wanted to explore the hidden souls of the areas, the regional food and authentic tastes. Due to advancement in technology, we are facing shortcomings in taking care and restoring our art forms, due to which the artists are opting for a different source of income for their livelihood. So, in our travels, we wanted to meet the artists and put a light on the art forms which have been a huge part of our culture," said Laxmi Sorte, who is from Mumbai.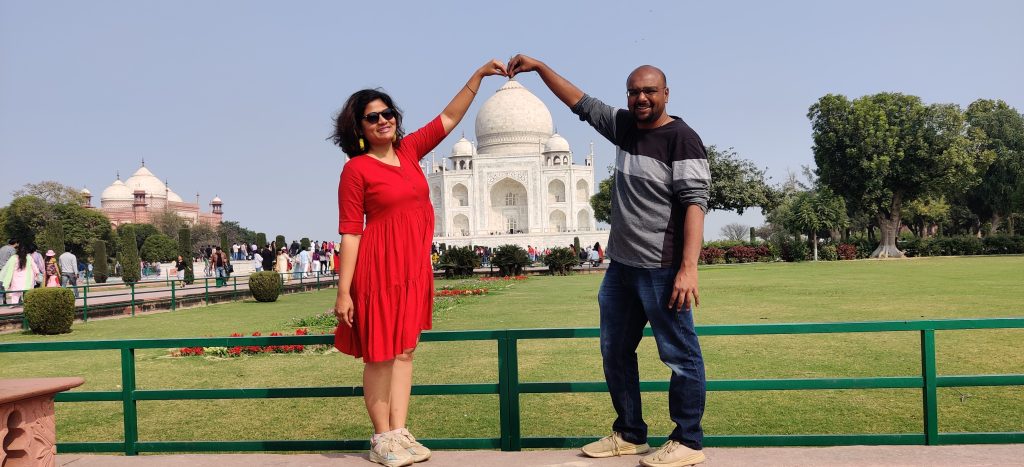 Kaustav and Laxmi, both are 1990 born and love traveling, wanted to complete this road trip in a very economical manner. Therefore, before moving out they did a lot of homework and planning. Actually, they started registering small businesses online in October 2020. They chose 101 businesses and promoted them on the social media platforms. Each day one business was highlighted while the rest of the 100 businesses were supporting it. In this way every business benefited. The couple strongly recommends a visit to lesser-known places in Chhattisgarh, north eastern states and Jammu & Kashmir, as these places are often neglected due to obvious reasons. The outcome of this memorable journey is also enviable, as the duo have a plan to showcase the 'The Great Indian Travel' documentary at various international film festivals, besides publishing a travel book with the same title.