Category Archives:
Media Support Records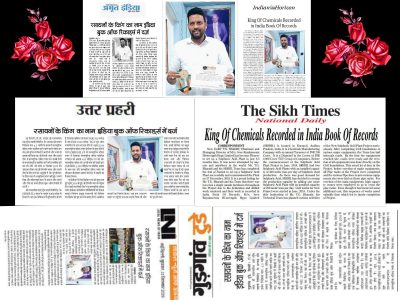 MEDIA SUPPORT FROM INDIA BOOK OF RECORDS
TG BHARATH, CHAIRMAN AND MD OF SREE RAYALASEEMA HI-STRENGTH HYPO LIMITED
FEAT: FASTEST SET-UP OF A SULPHURIC ACID PLANT
MEDIA COVERAGE: Local News of India, Gurgaon Today, Uttar Prahari, Amrit India, Indian Horizon, The Sikh Times   
A good construction or set up not only depends upon the good materials, but upon the good leadership too. It is he who plans and transforms his dream into reality properly. He transfers his vision to his team and share his aspirations by the way he projects himself. Of course, his hard work along with team and proper guidance play the key role for a big success.