YOUNGEST TO MEMORIZE CIRCULATORY, SKELETON, RESPIRATORY AND DIGESTIVE SYSTEM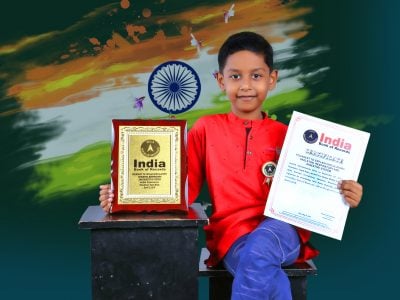 The most beautiful thing inside you is your ability, which is really magical. Generally, when child spends most of his times in playing you have achieved a miraculous power. Perhaps it is a special gift of God Almighty for you.
Snithik Arjunkumaran (born on September 27, 2011) of Namakkal, Tamil Nadu, showed his Unique Ability to explain Body Systems (Circulatory, Skeleton, Respiratory and Digestive) by mentioning their Parts, Function, Diseases, Prevention, Name of Bones, etc. only at the age of 6 years on April 8, 2018.