Tag Archives:
LARGEST HUMAN CHAIN FORMING A MEDICAL PLUS SIGN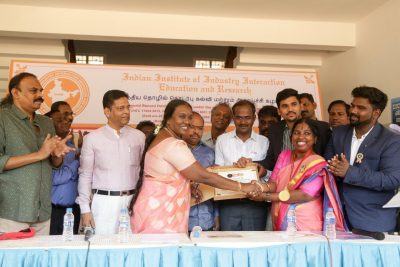 No one can whistle a symphony. It takes a whole orchestra to play it."
– H.E. Luccock
On March 29, 2019, Bharath College of Science and Management, Thanjavur, Tamil Nadu experienced a larger than life event, where 1117 participants came together and formed the medical plus by forming a human chain. Organized and set by the Indian Institute of Industry Interaction Education and Research, Kolathur, Chennai, Tamil Nadu, this was a grand record event as acknowledged by India Book of Records.