PREPARED NANO COPPER CRYSTALS AND NANO COPPER METAL BASED ON ANCIENT INDIAN LITERATURE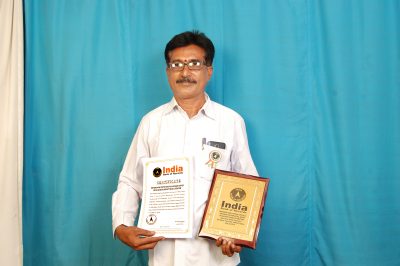 Science and scientists are not only the gift of modern age, but they are always active and have given their contributions to every civilization and every age also for its development.  We can find its proof and theory in many scriptures.
Narasimha Reddy Palacharla (born on June 01, 1965), along with T. Sreenivasulu, Rasakalpa Ancient Indian Technology Development Centre from Prakasam, Andhra Pradesh, successfully prepared First Time 130 kgs/1 batch (Pilot Scale) of Nano Copper Crystals (C-2094 Kopu Thamramu) and Nano Copper Metal (C-2101 Kopu ThamraLoham) based on Ancient Indian Literature, as on May 23, 2018.