Category Archives:
Collection of Records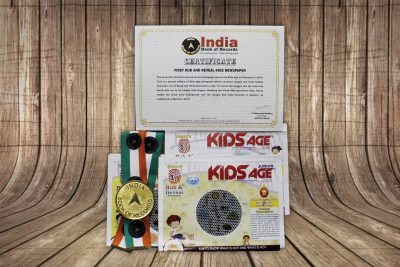 FIRST RUB AND REVEAL KIDS NEWSPAPER
The record for the first rub and reveal newspaper was set by Kids Age on February 9, 2019. This is a special edition of Kids Age newspaper which contains images and texts hidden beneath a net of black ink (Thermosensitive ink). To reveal the images and the texts the black dots are to be rubbed with fingers. Rubbing the black dots generates heat, which makes the black dots transparent and the images and texts beneath it appears, as confirmed on March 3, 2019.