LARGEST EXHIBITION OF SKETCHES BY A CHILD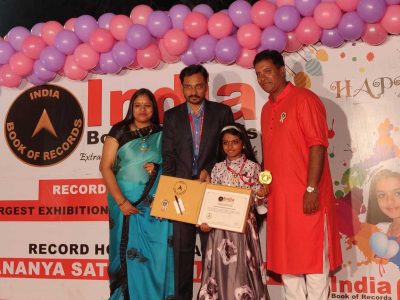 Some persons have some unique ability to create something qualitative and historic.  He, alone, is sufficient to spell bound thousands through their outstanding performance. Of course, the exhibition of his creations and its theme give a unique chance to the viewers for ideal conversation.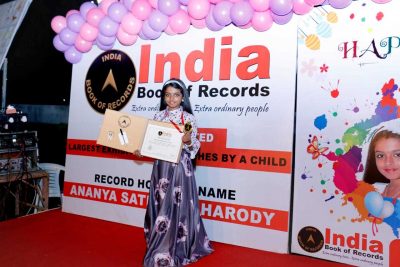 The record for the largest exhibition of sketches by a child is 906 and was achieved by Ananya Satish Pisharody (born on October 28, 2009) from Gujarat at Rangmanch, Gandhinagar, Gujarat on October 28, 2018.